THE PRINCIPAL'S

OFFICE
ENROLLMENT 2020 OPEN
(5/9/2019)
-
GR 1 ONLINE ENROLLMENT – Please complete forms under forms and fees and submit to Laerskool Edleen once you receive your placement SMS from the Department of Education. Gr 2...
Welcome to Edleen Primary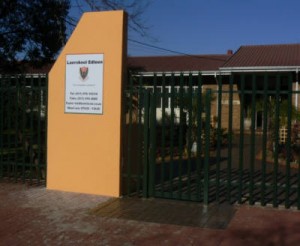 This site serves only as information document about our school with the basic information that parents, especially new parents need.
Our slogan in the past few years: "We compete successfully!" Children need to be taught to compete successfully. Not only against others, but most of all, against himself / herself. Never win at all costs, but knowing that I did my best.
Children at Edleen receive the opportunity to express their individuality, and we shy away from preparing tin soldiers for the future.
Come and experience Edleen Primary's' hospitality.